The Bridget Riley Arts Foundation supports a curatorial position at the Courtauld Gallery. A grant made possible the recruitment in late 2016 of a junior curator to be trained in all aspects of the Gallery's work and specifically charged with encouraging students of art history and art students from all over the country to make use of the drawings collection. This position was awarded to Dr Rosamund Garrett.
Dr Rosamund Garrett was trained as both an artist and art historian, gaining an undergraduate MA in history of art and fine art (printmaking) from The University of Edinburgh and Edinburgh College of Art in 2011. Rosamund joined The Courtauld Institute of Art as a student first for her MA (2011-12) and then her PhD (2012-16), specialising in the art of Northern Europe in the late medieval and renaissance period. Her PhD thesis examines and offers a reconstruction of the Life of Christ and the Virgin choir tapestry (woven around 1511) that once belonged to Canterbury Cathedral.
Rosamund worked for the National Trust cataloguing the Trust's extensive collection of tapestries (2012-14) before working in The Courtauld Prints and Drawings Study Room as a Print Room Assistant (2013-15). She later worked as a Curatorial Assistant for The Courtauld Gallery (2015-16) before beginning her present position. Rosamund has worked across a wide range of material within the Gallery's collection, curating exhibitions and displays such as Bloomsbury Art & Design, Bruegel Not Bruegel, Oskar Kokoschka: The Dreaming Youths and Dürer's Fame.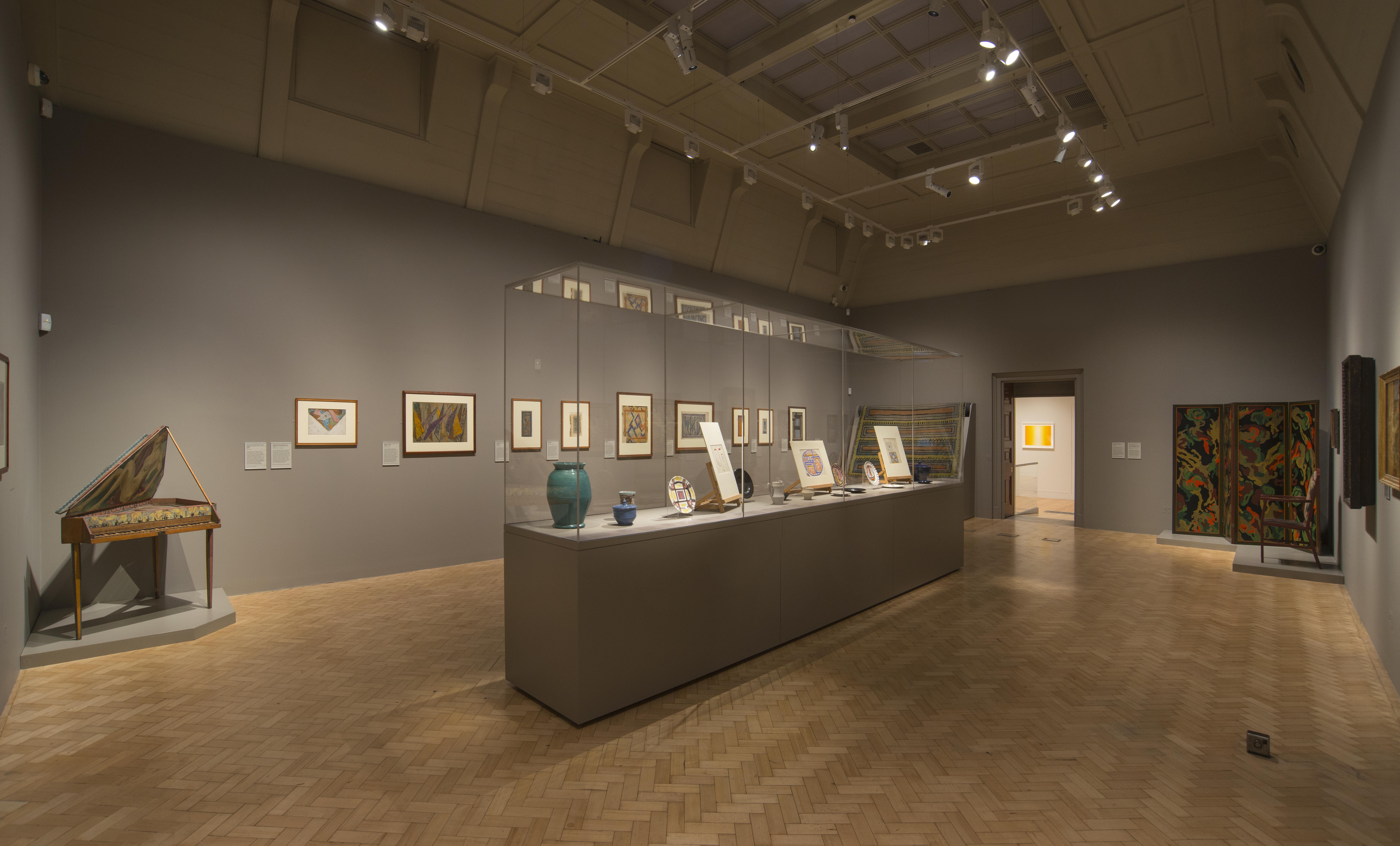 Installation view of Bloomsbury Art & Design at The Courtauld Gallery curated by Dr Rosamund Garrett, 2017
March 13, 2018