The Bridget Riley Art Foundation is pleased to be a Major Benefactor of Goldsmiths Centre for Contemporary Art, a new public art gallery located on the campus of Goldsmiths, University of London, that opened in September 2018.
"Open to everyone, the gallery will be a place to see world-class exhibitions and projects, and to attend talks, performances, screenings, and other events related to its wider exhibition programme.
Designed by Turner Prize winning architecture collective Assemble, the new space for Goldsmiths CCA, totals just under 1000m2, including just under 700m2 of exhibition space across eight galleries.
Giving new life to the redeveloped Grade II-listed Laurie Grove Baths' water tanks and plant-works, the gallery will allow the university's neighbours, students and staff, and audiences from further afield to benefit from having a world-class centre for the visual arts on their doorstep."
For more information on Goldsmiths CCA and the upcoming programme please visit their website.
Below:
Penny Johnson, Alan Gibson, Bridget Riley, and Professor Andrew Renton, at the opening of the Goldsmiths CCA
Professor Richard Noble and Bridget Riley, at the entrance to the Bridget Riley Gallery, Goldsmiths CCA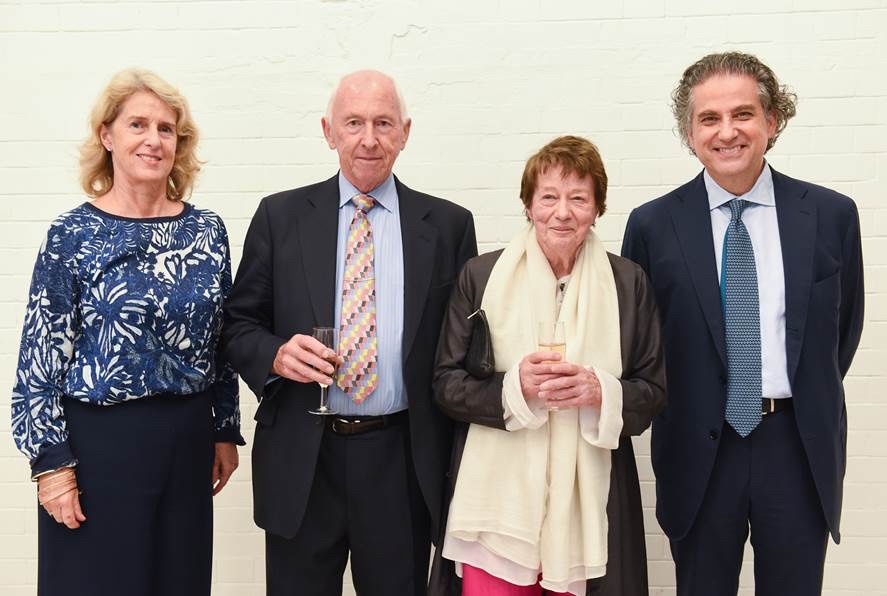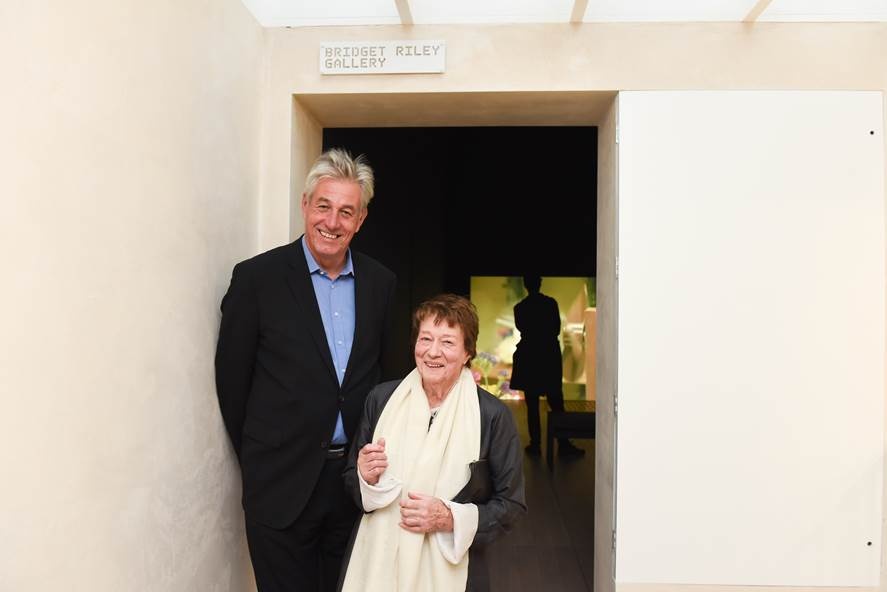 March 12, 2018